WTS International Forecasts an Exciting 2018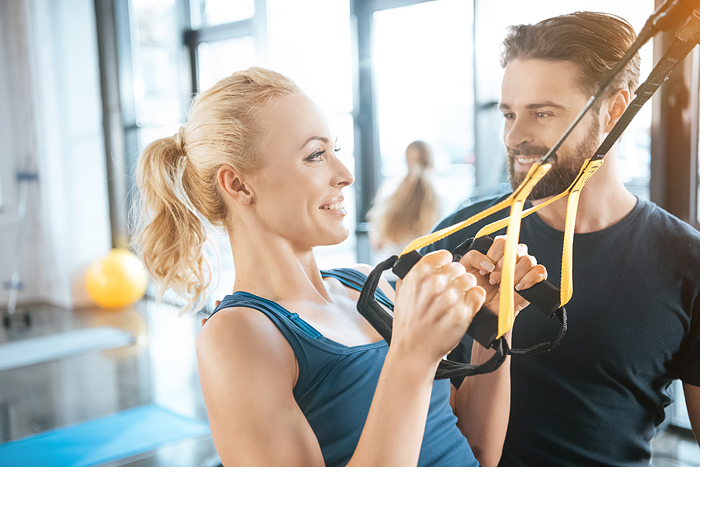 I would first like to wish everyone a very happy and healthy new year. At WTS International, we are off to a flying start with many new projects throughout the US and overseas. These include new spas, fitness and wellness complexes and multi-use athletic facilities. This past year we added significant infrastructure in creating new positions, widening and diversifying our program offerings and implemented new systems to better train and support our staff. We fully expect 2018 to be a year in which WTS is continuously striving to improve in all areas related to the design, opening and operation of leisure and lifestyle facilities. We will also widen our reach to hotels and resorts, residential projects, private clubs and real estate developments throughout the world.
Below is our annual Industry Trends Report. You will find useful forecasts and trends from leading journals, organizations and publications. WTS is always striving to be a leader in the newest products, treatments, equipment and programming. I hope this might give you some inspiration and knowledge to help move your goals forward.
Of course, we are wholly dependent on our staff who represent WTS both on a corporate basis and on site. We have the finest and most experienced staff in the world, and we are grateful for their talents and knowledge. Thank you to all of our clients and to those who work with our company as we look forward to a highly successful year ahead.
GARY HENKIN, PRESIDENT

2018 Industry Trends Report
American Spa Magazine
2018 Spa and Wellness Trend: The Rise of Regional Spa Associations
By Julie Keller Callaghan. Originally published in American Spa Magazine, December 2017
The size and scope of the spa and wellness industry is truly astounding— last reports from the Global Wellness Institute value the global wellness economy at a staggering $3.7 trillion. But what is good for tropical spas in Hawaii may not quite fly for the round-the-clock wellness approaches of a spa on the Las Vegas Strip. That's where regional spa associations come in and are thriving like never before. Penny Kriel, chair for Washington Spa Alliance (WSA), says she thinks these regional groups give local members a sense of community that they crave.
Major Trends
American Spa Magazine Webinar – January 29, 2018
Crystal Craze
Marijuana
Environmental Protection for Skincare
Green Beauty
Animal Magnetism
Genetics Skincare
Guilt-Free Skincare
Regional Spa Associations
Hotels Without Spas Promoting Wellness
Intentional Beauty
Additional Trends
Women's Co-working Clubs
FemTech
Women's Empowerment
Facial Rollers

Hotel Management Magazine
Klaus Kohlmayr, Chief Evangelist with IDeaS Revenue Solutions, believes non-room-related revenue systems will be growing this year. "Function space, spa, F&B are all areas that are still underdeveloped," he said. "At the same time, room rates have reached a ceiling in many high-demand markets. Implementing revenue-management principles across other revenue areas will help hotels generate incremental revenues."

ISPA
2017 U.S. Spa Industry Study, ISPA
Survey respondents were asked to give their views on what they believe will be the next big new trend that will shape the spa industry over the next year or so. The following is a summary of their responses.
Wellness, health and fitness remained the most frequently cited trend affecting the spa industry, mentioned by almost one in three spas (32%), including 42% of respondents in the resort/hotel sector and 25% of day spas. As noted by one respondent: "Wellness continues to trend, along with more integrated spa options and programs."

American Council on Exercise
8 Fitness Trends for 2018
By Peter McCall. Originally published on ACE, December, 2017
2018 Will Make a Rediscovery of Functional Training
After years of high-intensity interval training reigning supreme, 2018 will make a rediscovery of functional training that emphasizes movement quality over load and intensity. Lashaun Dale, vice president for content and programming at 24 Hour Fitness who specializes in being a futurist for the fitness industry, suggests that class programming will shift toward an emphasis on what she calls "conscious movement," as opposed to simply pushing the intensity of a workout to reach the point of exhaustion.

American College of Sports Medicine
Worldwide Survey of Fitness Trends For 2018
By Walter R. Thompson, Ph.D., FACSM. Originally published by ACSM's Health & Fitness Journal, November/December 2017
For 2018, HIIT is back to being ranked number 1 after falling to number 3 in 2017.
High-intensity interval training. HIIT typically involves short bursts of high-intensity exercise followed by a short period of rest or recovery and typically takes less than 30 minutes to perform (although it is not uncommon for these programs to be much longer in duration).

Global Wellness Institute
Global Wellness Summit 2018 Global Wellness Trends Report
Each year, the Global Wellness Summit (GWS) identifies new trends that will have a meaningful impact on the $3.7 trillion wellness industry. Significantly, this is the only wellness forecast that draws from the insights of the 600-plus executives who were delegates and presenters at the 2017 Global Wellness Summit. In addition, the GWS Forecast is the sole trends report based on the perspectives of renowned economists, medical and wellness professionals, academics, and leaders across all sectors of the wellness industry.
8 Major Trends
1 Mushrooms emerge from underground: Whether "magic" or medicinal, shrooms' superpowers come to light
2 A new era of transformative wellness travel: Circuits, sagas and epic storylines
3 Reframing the first 1,000 days: Pre-conception and paternity enter the health question
4 The wellness kitchen: Kitchens catch up with healthy eating
5 Getting our "clean air act" together: Taking personal responsibility for the air we breathe
6 Extreme wellness: Hacking our way to better brains, bodies and overall well-being
7 Wellness meets happiness: The conversation becomes more important
8 A new feminist wellness: From a surge in women-only, wellness-infused clubs and co-working spaces – to a storm of FemTech "solving" for women's bodies

IHRSA
2017 IHRSA Health Club Consumer Report
10 Key Findings
1 The total number of health club members and consumers as well as the penetration rate reached an all-time high in 2016
2 The under 18 and 65-plus age groups have experienced the most growth in membership
3 The average annual household income (HHI) for health club members was $80,300 in 2016
4 Members who've completed postgraduate studies used the club for an average of at least 113 days in 2016 and belonged to a health club for nearly 6 years
5 Consistent with historic trends, treadmills remain the No. 1 attraction at health clubs, claiming utilization by 44% of total members
6 Roughly 13% of health club consumers used a personal trainer in 2016
7 Roughly 26% of health club consumers engaged in small group training in 2016
8 Core health club members, who attended the club for at least 100 days in 2016, accounted for nearly 44% of total members
9 Average membership tenure for core members is 5.8 years, one year longer than the average for all members
10 Slightly more than one out of five members belonged to more than one club (22.1%), while one out of four consumers used more than one club (25%)