WTS International (WTS), the spa, fitness and lifestyle consultancy and management firm, is reporting a strong forecast for 2017, following a record year in 2016.
Last year was an exceptionally busy one for WTS and saw the firm expand its position as a global leader in the industry, with the delivery of 80 design projects and 22 new spa, wellness, fitness and corporate fitness openings around the world.
With some 2,500 members of staff worldwide, a corporate team of 65 employees and an executive committee of 20 people, WTS operates in over 30 countries and currently manages over 100 sites worldwide. It's currently overseeing design projects in locations as diverse as Dubai, Switzerland, America and India.
With every project, WTS spends time consulting with clients to fully evaluate their needs, ensuring plans are firmly based on the company's principles of excellence in both service and performance standards. Innovation is a key priority as WTS approaches every project with the aim of being relevant and cutting edge.
Of the many projects in the pipeline for 2017, Oceana Bal Harbour, Florida, a condominium paradise with unobstructed views of the South Florida beaches, is significant for being the first building in the area to be LEED certified. WTS will manage the on-site spa and fitness facility, ensuring a five-star service to residents and guests.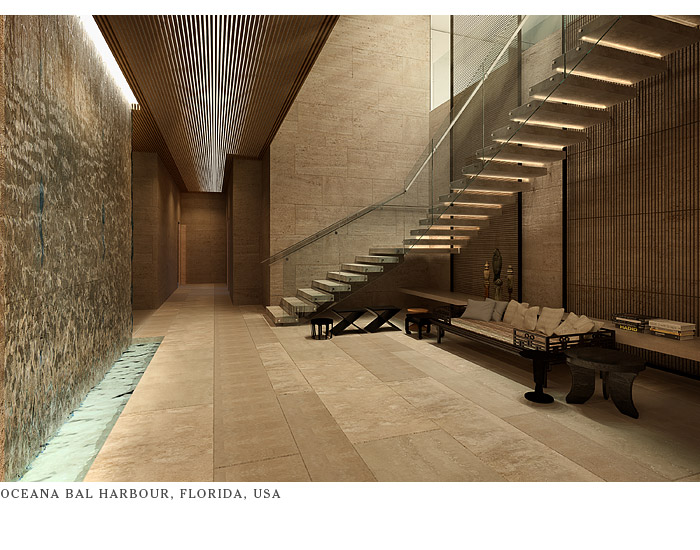 The spa and fitness facility at the brand new MGM National Harbor luxury resort on the banks of the Potomac River in Maryland features a full-service spa and salon with men's Barber Lounge and fitness centre. WTS designed the spa concept and handled all the pre-opening and ongoing management.
WTS will also provide ongoing consulting services for the destination and day spa within Trump International Hotel Washington, DC and the Trump International Hotel & Tower in Vancouver, where guests can benefit from signature treatments, as well as full lifestyle programmes. WTS has been involved in the development of the new spa concept for Trump Hotels, and has provided design consulting services throughout the development of both properties.
Other new openings for 2017 include VERDURE, a luxury wellness facility in Amarillo, Texas, for which WTS provided design review services, including operational feasibility, interior design review, equipment sourcing and layout, together with pre-opening services such as finance reviews, staffing, organisation and training, and program development, plus on-going management.
All aspects of the facility's operations, from its luxurious amenities, exercise equipment and resort-style pools, to its personal training services and world-class spa treatments, are designed to encourage a healthy lifestyle and wellbeing with an uncompromising commitment to service.
The development is also intended to serve as a selling point for prospective residents and a value enhancement for current residents.
Building on over 40 years of spa, leisure and lifestyle consulting and management experience, WTS's mission is to provide exceptional services to clients, and 2017 will be no exception.
For more information, or to request high resolution images for this piece, please contact Mary Simpkins at msimpkins@wtsinternational.com.