WTS International (WTS), the spa, fitness and lifestyle consultancy and management firm, is taking lifestyle living to the next level in Las Vegas with new multi-family residential oasis, South Beach Resort.
The 220-unit, high-end apartment complex represents the next generation of luxury hotel-to-home living, providing a unique residential experience, with world-class amenities and services, located just 15 minutes from the Las Vegas Strip.
WTS deployed its 40 years' experience of Building Better Lifestyles® when evolving the future of lifestyle living at South Beach Resort, creating a luxury residential experience like no other.
For WTS, modern multi-family living means developing and delivering innovative lifestyle programs, events, concierge services and amenities to create experiences that transform traditional residential spaces.
WTS provides the conceptual planning, design and, ultimately, the management and oversight of amenity programs and facilities for these types of communities, including single family, multi-family and mixed-use projects.
As WTS Senior Vice President Allen Jakubauskas explains: "Lifestyle living is about merging a person's busy work life with their leisure interests in a convenient, social, healthy and active community that enhances their overall quality of life."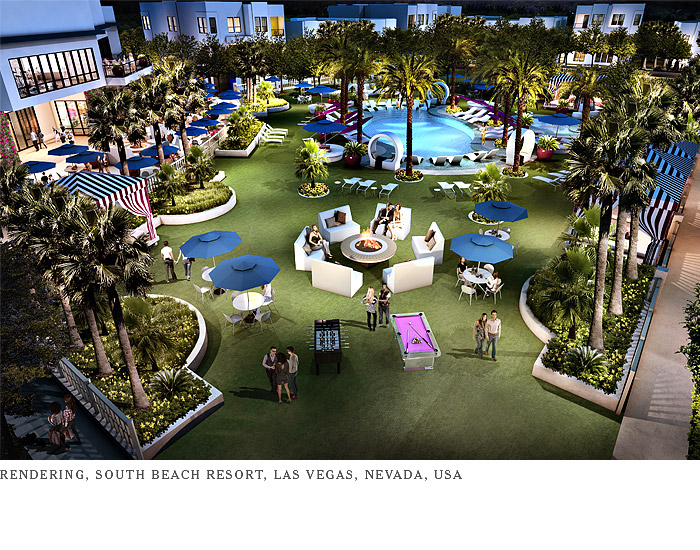 Created by visionary developer Bob Schulman, the five-star, upscale living experience at South Beach Resort takes lifestyle living to the next level, truly revolving around lifestyle and wellness, with cutting-edge services, and unique features and amenities.
Schulman believes the South Beach Resort represents an inspired, first-of-its-kind experience, that offers a luxurious, garden-apartment lifestyle of health and wellness, while benefitting from the legendary Las Vegas vibe, saying: "Recognizing that the future of multi-family living is blending world-class properties with a world-class lifestyle, South Beach Resort is partnering with WTS International to pioneer the future of lifestyle living."
WTS helped steer the resort's plan and equipment recommendations and is providing all programming, lifestyle and amenity management and operation. Apartment rentals range from US$1,095/month for a 1 x 1 to US$2,295/month for a 2 x 2 with den.
With lifestyle and wellness the defining features of the new complex, the amenities and services are key to the facility's identity. As Jakubauskas adds: "This development has amenities, programs and services unlike any in the regional market, as well as being trend-setting within the US. With unique facilities such as non-stop social, fitness and recreational programs, a pet spa and extensive services such as telemedicine and fresh food deliveries to chilled food lockers, South Beach Resort is the ultimate in lifestyle living."
Set in acres of lush grounds, resort homes are tech savvy with state-of-the-art security. Other features include a 24/7 concierge service, on-site luxury guest suites, and even customized pet amenities – think dog parks, agility courses, splash pads and grooming stations.
As well as a focus on time and convenience, other facilities offered include cutting-edge health, fitness and wellness amenities, 24/7/365 access to a doctor via telemedicine, a meditation area and the resort's own organic garden. Rest, relaxation and entertainment needs are catered for with on-site complimentary classes and workshops, events, and evolving speaker series.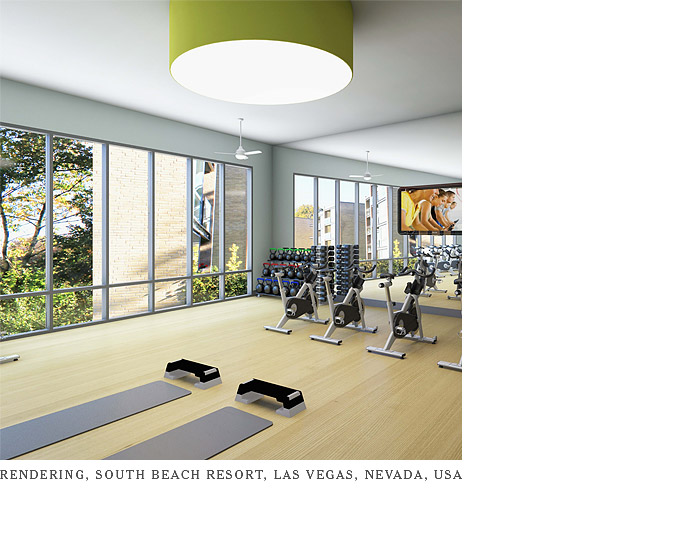 Day and evening pool parties within a tropical, palm-fringed backdrop, poolside pavilion, multiple oversized outdoor viewing screens and even a one-of-a-kind vivarium, featuring the world's first Amazon mini-jungle, complete South Beach Resort's relaxation and entertainment amenities.
However, the presence of qualified activities and lifestyle directors at South Beach Resort are what truly sets the community apart, creating a residential experience centered on socialization, community, convenience and fun, with innovative lifestyle programs, events, concierge services and residential amenities management.
Jakubauskas describes how lifestyle managers, event planners and athletic directors differ significantly from yesterday's property managers to create a community and experiences never before experienced in multi-family living. These Lifestyle Directors focus exclusively on the residents' living experience and how it relates to their connectivity with other residents and their personal interests, while creating social, wellness and recreation opportunities.
Jakubauskas concludes: "WTS aims to create the most unique living environments for clients and residents. Multi-family living is a highly competitive market and developers are increasingly raising the bar with regard to the level, scope and breadth of amenities and services available. WTS is positioned to provide the industry with world-class, trend-leading expertise in the planning and operation of these experiential communities."
For more information, or to request high resolution images for this piece, please contact Mary Simpkins at msimpkins@wtsinternational.com.