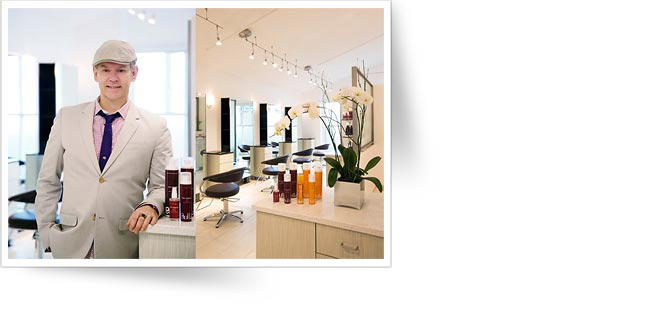 WTS International is thrilled to announce a partnership with luxury hair care brand Paul Labrecque to provide our spas in five-star destinations with expert hair treatments.
The Paul Labrecque brand has been selected to serve as WTS' salon experts due to its worldwide appeal and reputation. The relationship grew from the success of the recently launched Rittenhouse Spa and Club in Philadelphia, US, where the two companies collaborated on a 3,000sq ft (279sq m) Paul Labrecque Salon (read more here).
"We partnered with PLB at The Rittenhouse Spa and Club at the suggestion of the hotel's brand's consultant," said Susie Hammer, WTS Vice President, Spa Division. "After working with them to open that facility, we were impressed with their quality of service and operating model so we decided it would be mutually beneficial for us to partner on additional spa/salon opportunities."
WTS and Paul Labrecque have developed three options for clients, each of which utilizes a specific set of services developed by the hair care brand.
"My goal for this company is to expand the reach of the brand and to partner with facilities that feel the same way about five-star customer service as we do," said Brian Cantor, founder and CEO of Paul Labrecque. "It's not about a mass roll-out for us," he continued. "Our commitment to WTS is about getting our products into the right hands. WTS can achieve this on an international scale at the luxury end of the hospitality sector. During the Rittenhouse Hotel development I was impressed with how thorough WTS was and with the attention to detail paid by the WTS team. This level of perfectionism gave me the confidence to move forward with this initiative."