NRi (Natural Resources Spa Consulting), has announced it has merged with WTS International (WTS), the global spa consultancy and management firm.
The move expands the WTS global business base and enhances the diversity and range of services the firm has to offer.
Specializing in consulting and operational services for wellness, spa, fitness and leisure facilities worldwide, WTS' services include feasibility studies, concept and brand development, design consulting, pre-opening and daily management.
For over twenty years, NRi founder and president, Kim Matheson, has undertaken spa consultancy work, including design and pre-opening support, for a diverse range of clients; including The Ritz-Carlton Hotel Company, Marriott International, Four Seasons Hotels and Resorts, Fairmont Hotels and Resorts and Rosewood Hotels & Resorts, as well as many other notable hospitality firms.
This business will now become part of WTS International, with Matheson appointed Senior Vice President of WTS.
Matheson said, "We have merged NRi into WTS, to create a global, cutting-edge consultancy and management firm. Our team is prepared to craft the ultimate in authentic and luxurious experiences, with a sense of place and dramatic experiential components."
Gary Henkin, CEO of WTS International added, "Kim Matheson is a world class spa and leisure consultant, and her involvement with WTS will allow us to further expand the breadth and diversity of our services, field, both in the US and on a global basis."
Both organizations continue to be recognized as industry leaders for their creative and innovative approach to spa / wellness facility design and operations, with recent awards to their name. The Pearl Spa at Four Seasons, Dubai, a client of NRi Consulting, recently won Best Spa Design at the Middle East Pool & Spa Awards.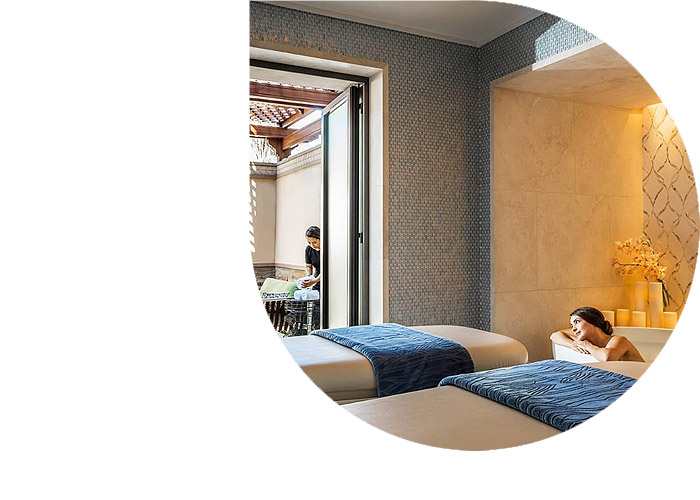 Matheson spoke about the project and the work NRi carried out for developer H-H, saying: "We were commissioned by H-H to create a unique spa. I was inspired to consider how we could make this space innovative, while upholding Four Seasons' standards and also delivering an experiential sense of place to reflect the diversity and vibrancy of Dubai."
WTS International was recently awarded the ISPA Innovate Award for the Herb Wall experience the firm created for Spa Evangeline at the Epicurean Hotel in Tampa, Florida. The Herb Wall has proven popular among spa guests who want aromatic herbs which are grown just a few feet away from the treatment tables and then incorporated into treatments.
"It's a new way of customizing a guest's treatment beyond simply choosing an aromatherapy add-on," said Susie Hammer, WTS International vice president of spa operations, who collaborated with the WTS design team.
Commenting further on the merger with WTS, Matheson said, "Our goal is to create an unforgettable experience for each guest, resident or member. Moreover, our reputation and growth over four decades has been built on bringing together creative and distinctive concepts, unique elements in design, and operational excellence, all within designated project timeframes and budgets."
For more information, or to request high resolution images for this piece, please contact Mary Pilch Simpkins at msimpkins@wtsinternational.com.