By: Amy Gallogly (WTS Corporate Operations Director) and Matthew Eberius, CPRP (Director of Parks and Recreation, Starkey Ranch.
In an ever-growing world of community development, builders have to find new ways to set themselves apart from the competition. Gone are the days where having an attractive amenity package, great location or custom builders will automatically propel you above the rest. Buyers simply want more.
For example, the millennials, who are primed and ready to purchase, are a very cautious and savvy group of individuals. They want more bang for their buck and do their homework before taking that plunge into home ownership. One cost effective way to swing momentum toward your community is by sweetening the amenity pot. There are endless possibilities when it comes to outfitting your clubhouse, so how do you know what will be attractive to buyers?
Hiring a consulting firm before you build your community clubhouse can save serious cash and headaches down the road. Lifestyle management companies bring years of knowledge about a range of topics from how to effectively lay out your fitness facility to equipping your clubhouse with state-of-the-art gadgets. They will provide a plan for programming that synchronizes perfectly with your facility and demographics.
Another attractive service that some firms provide is event and program implementation. A lifestyle management or consulting company will enable your community to be successful for years to come by engaging prospective buyers before they become residents. This is a cost saving technique that many developers are opting into these days. There is no need to hire a separate event company to plan your prospect and realtor events when these firms now specialize in these services. Many prospect events that are rolled out before actual residents move in, turn into long standing traditions in communities. They provide great stories for families to talk about for years to come and are used as a strong marketing tool.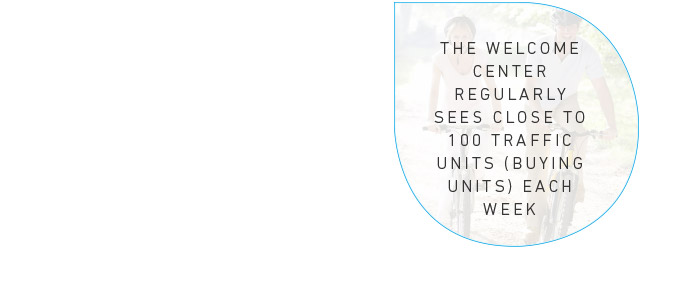 A perfect example that outlines the benefits to hiring a firm like WTS International is Starkey Ranch, a new master planned community in Odessa, Florida.
As the management company behind the leisure and onsite marketing of Starkey Ranch, a new master-planned community in Tampa Bay, Florida, WTS International's success in operating a Welcome Center and various marketing events has translated into sales for the new community.
With decades of experience in marketing and real estate and lifestyle management, the WTS team at Starkey Ranch is responsible for welcoming prospective residents and business owners to the community, managing the realtor relations program and incentives, as well as hosting prospective resident marketing events that involve the entire region. As residents move in, the attention shifts slightly to community programming that is implemented in tandem with marketing events.
The Welcome Center regularly sees close to 100 traffic units (buying units) each week, with over 2,700 visits since its opening in late April 2015. WTS staff oversees community presentations and builds sales team relationships and networking with real estate offices. And it's not just within the Welcome Center; the WTS team regularly travels around the Tampa Bay area to promote Starkey Ranch to the surrounding community, real estate offices and various networking and community organizations.
Organizing the community's grand opening celebration, Fun For Fall, the WTS team planned a series of special events to highlight community amenities, the model homes, and the new central park in the first neighborhood. 2,000 families were hosted during the month of October. This increased the community's visibility, as well as created sales for the builders after families fell in love with the atmosphere of Starkey Ranch.
To cap off an outstanding inaugural year, Starkey Ranch was one of six finalists in North America, earning a Silver Award for Master-Planned Community of the Year!
While many developers are focused on units and the process behind the build, hiring a lifestyle management or consulting company provides assurance that all lifestyle related aspects of the community will be taken care of. A management or consulting company can further assist the sales team in enticing new home buyers and showing off the developer's work in a way that translates to not just a house, but a home.
KEY TAKEAWAYS:
• Appropriately sized clubhouse programming
• Supporting equipment package
• Prospect event management
• Increased Welcome Center foot traffic
• Realtor networking