By: Roberta Kruse-Fordham, General Manager, Ashburn Village Sports Pavilion

There are certain fundamentals and common threads that health clubs need to have in order to be successful both from an operational and financial perspective. Here, we will review the necessary tools for any successful launch and ongoing operations. These tools are critical to the success of your team, your health club and your club's public image and perception. Below is a list of critical items that you may want to have in place in your "toolbox" prior to or shortly after opening a health club or fitness/wellness complex:
Leadership: All health clubs need a strong, energetic leader. They must know who they are, what they do and have a clear understanding of the health club's mission, market position, target audience and purpose in the community. A leader will inspire, motivate and develop others on their team to be leaders. A successful leader:
• Can bring out the best in everyone
• Articulates expectations clearly and consistently
• Empowers team members
• Holds themselves and others accountable
• Sets clear and obtainable goals
• Emphasizes teamwork – think of the entire staff as a spinal column. Each staff member is a vertebra, and if one of the vertebrae is out of alignment it creates pain for the rest of the spine. All vertebrae
[employees] should be in alignment.
• Displays a positive attitude
• Is willing to make changes and adaptations quickly and thoughtfully
• Doesn't ask anyone to do anything that they would not do themselves
• Loves to communicate, communicate and communicate some more
• Is organized and possess good financial management skills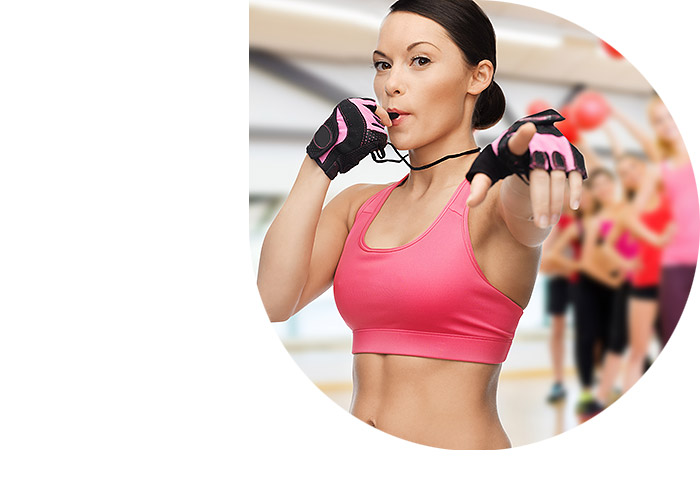 Culture: The company's culture should be built to promote a winning team. A positive culture will beat any strategy hands down.
• Develop a team of doers and thinkers – give freedom in empowering your team
• Align your culture to drive your business strategy
Strategy: An executable road map with defined roles and responsibilities for the team.
• Choosing what to do and what not to do equals strategy
• Strategy is only as good as the ability to implement it
Vision: A unified vision is what could be, fueled by the passion to make it happen.
Organizational Structure: An organizational chart should always be developed to showcase the club's management and staffing structure. The structure of your health club is the foundation that supports everything in the business. The only goal of the foundation is to support the core functions of the business, and this needs to be understood by the staff to ensure proper management and accountability.
• Know who does what in your organization and what functions they support:
Organizational chart/outline is a must
Job descriptions and responsibilities need to be defined and distributed accordingly to all staff members
Staff: A strong, committed, well trained, enthusiastic and responsible team is critical to the success of any business.
• Loyalty, trust and respect (from your staff and members/guests):
Respect: Don't expect it. It is earned.
Trust: Trust makes business more efficient and is less taxing on the business. Why do you choose one mechanic over another? Why do you trust the price from one business as fair and question another's?
Loyalty: Understanding why your staff has chosen to work for you and why your members and guests come back.
The last and final item that should be in any health club's toolbox is a vision board. The vision board helps showcase your goals, objectives, and most importantly, culture, to your staff so they can better understand the direction the club is headed. To create your vision board, write the item of focus (could be any tool recommended in your toolbox or goal your team is trying to achieve) in the center and then branch off of the main idea to the various vision objectives. Once the vision is clear, a strategy and implementation plan to move to action can be executed.
Just remember, you can't succeed without the right tools in your toolbox!