By: Catherine Warren, WTS Spa Director, Eau Spa
With the heavy gift card sales season having come and gone, we are all now faced with the great challenge of turning gift card sales into redemptions. It is also a time for reflecting on the meaning of a liability account. We harken our gift card recipients to return and redeem so that our efforts are not in vain. Gift certificates work the same as gift cards, but I will refer to them as cards from here on out. Without further ado, here is a little gift card Q&A to help you maximize your efforts made throughout the most wonderful time of the year:
Q: Why do I not see gift card sales revenue on my P&L?
A: When a gift card is purchased, the money goes into a purgatory called a liability account. Since revenue cannot be counted when the gift card is purchased, and then counted again when it is redeemed (as this would double what was actually received in the form of a payment from the guest and deceivingly inflate revenues), sales will not be recognized as top line revenue until the card purchased is redeemed as a service or retail item.
Q: How do gift card sales benefit the business if they are not going to count as a profit on top line until an undetermined time of redemption?
A: For one thing, it puts cash in the bank, and this helps the spa or fitness facility to not have to borrow money from the host property when times are lean. Padding the piggy bank is always a good thing. This cash may also grow in interest if invested properly. It also captures guests by holding a credit for them only available through redemption with your spa or fitness facility alone.
Guests are also given the freedom to buy whatever they choose from the service menu or retail area, and so the chances of them being satisfied with their gift is higher than, say, if they received a pair of unattractive, brown bell bottoms, and feel indebted to wear them whenever the gift giver is around. In other words, there is more likely of a guarantee of guest satisfaction with a customizable gift such as a gift card.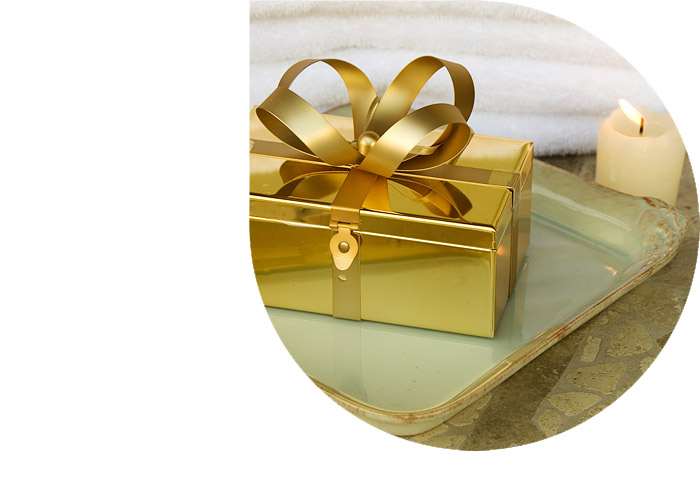 Q: What if the gift cards are never redeemed?
A: Then one day it will be credited as breakage. Breakage is a good thing, because the money will go to the spa or fitness facility without having to pay any costs of sale.
Q: What is my cost of sale?
A: When someone has a service in the spa, receives a personal training session or attends a class, a commission is paid to the therapist, personal trainer or instructor. Additionally, labor for those attending to the guest in the front of house, the linens that need to be laundered after their service or session, their consumable food, beverage and locker room amenities, the cost of product and many, many, many other tertiary costs are included.
Q: So why not just let all of it go to breakage so that more revenue flows through to the bottom line?
A: Depending on the state that you are in, the laws will vary. In Florida, for example, a purchased gift card may legally never expire, and so breakage may not be received that same year or possibly ever. Also, the point of a gift card is to draw guests in so that the revenue is redeemed immediately, a new guest is gained, and retail products potentially sold. Ideally, the guest will adore everything about the business and return regularly. Even better, the guest will buy gift cards for more new guests, and the business will continue to build with the ease of a pyramid scheme.
Q: How do I draw people in to redeem their gift cards?
A: First and foremost, the staff must be trained and then held accountable for gathering all of the contact information for the person purchasing the gift card, and, more importantly, the person receiving the gift card. Then designate someone on the team to go through all outstanding gift cards and personally call to invite guests with credit to the spa or fitness facility. This is actually the simplest AND most effective way to go about ensuring redemptions.
Bounce back offers may also work, but beware of double-discounts! Many times the credit available on the gift card already includes some sort of credit; an upgrade or added value given at the time of purchase, employee commission that was paid off the total amount purchased, provider commission that is deducted when the gross value is redeemed, etc. If not careful, the potential revenue may slowly whittle down to next to nothing, and worst case scenario, go upside down. Always track sales and offers at time of purchase so that revenue is maintained after the compound discounts.
Q: What do you mean by a compound discount?
A: A compound discount is an additional discount on something that has already been discounted, and if the commission to your therapist or personal trainer or instructor is based on the original or gross cost, then it's possible they are being paid on a higher cash amount than what was actually received. This can quickly increase payroll.
Q: What if the gift card recipient does not want the treatment, sessions or classes purchased?
A: First, provide a thorough list of all of the treatments, services or classes that are available, as it's possible the guest is not aware of everything they can potentially redeem their gift card for. Ensure they understand the gift card has a dollar credit value, and not necessarily a particular service value. For example, at a SPA, most people just think massage or facial, and must be reminded of all of their options to include body treatments, manicures and pedicures, or hair services. At a FITNESS facility, they may consider personal training as their only option, unaware of any specialty classes offered or special challenges coming up.
If they are not interested in any form of therapeutic work or fitness classes, then encourage them to purchase retail with it for themselves or a loved one.
If they hate all health, beauty and fashion items, then suggest that they re-gift it to their most clean, attractive and relaxed loved one, neighbor, boss or a favorite politician. Just remember that gift cards are not redeemable for cash.
Looking toward the future… Remember that the year is full of gift card selling opportunities; Administrative Assistant's Week, Mother's Day, Graduations, Father's Day etc. So, what can you do to maximize your sales and take gift cards full circle?
Q: How do you convince your team to sell them?
A: The reality is that staff like to be incentivized. Hold a contest offering a prize for the highest sales person. This will automatically instill a minimum to the sales efforts. Since not everyone is a good sales person, the substandard salespeople will possibly not try, because they assume that they'll never win. Therefore, incentivize the most improved salesperson, possibly one top seller from each department, and maybe even offer a commission.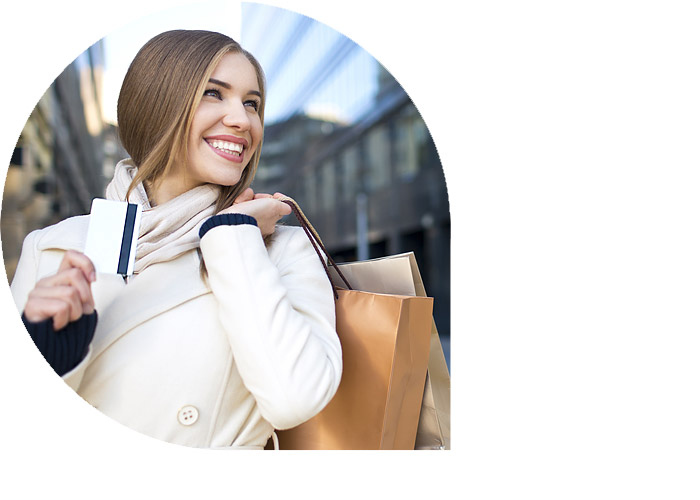 Q: How do you pay a commission on something that may not ever be redeemed? Will that not make my payroll high?
A: Good question! This is tricky, because it can't be denied that it's a gamble that the guest will never redeem their gift card, and therefore the revenue never hit the top line. Recipients must be drawn to the spa or fitness facility to redeem their gift cards, and then payroll will certainly level out over the course of the year, even if it is a little high during the months such incentive programs are implemented.
Q: How do I make the public aware of my gift cards?
A: Advertising is your friend. Social media advertising is your best friend, because it is either free or fairly inexpensive for boosting posts. If the advertising is inexpensive, then it will not cut into this elusive liability revenue, and there will be a better return on sales.
Q: How do I get people to buy our gift cards instead of one of our competitors?
A: It is now time to consider the spa or fitness facility's competitive edge, and to think about what could be offered as an incentive that no other facility has to offer. Receiving a great value is usually just as important to guests as cost or discounts. Do you offer complimentary valet? Do you have a childcare facility? Do you have pool or beach access? Do you boast anything innovative by way of technology? Is your facility superior to the competitions? Are complimentary beverages offered? Add up the value of all the amenities of this nature that the facility has to offer. This value should always be mentioned in the advertising campaign built around gift card sales.
Q: What if I answered no to all of the above?
A: Even if the facility offers nothing but a single treatment room, a massage table and an orchid, or no specialty fitness classes or high end training spaces, an incentive can still be provided to the gift card purchaser. For example, increase the value by $25 if they purchase $100. Simply charge the "value add" to the marketing/advertising line within your budget. However, keep in mind this will likely need to be advertised as a limited offer, as budgets must be closely monitored and expenses never exceeded. When developing a campaign, it must always be developed considering the ROI (return on investment).
Q: Is there anything else that I could do to incentivize guests to purchase gift cards?
A: Absolutely! Additional incentives may include registering all purchasers' into a drawing for something fancy by way of a spa day, personal training sessions, or retail products. This is a slick move, because sometimes product incentives can be received complimentary from vendors. It is always recommended a facility speak with their vendors for assistance on this type of incentive.
Q: How do I train my team to sell gift cards?
A: Staff should be required to ask every guest making an appointment, checking in or checking out if they would like to purchase a gift card. A nice sales spiel would be, "Mr. Smith, we have an excellent gift card program (state the program specifics and why they are so stellar). I would highly recommend that you take advantage of it, and if you need holiday gifts for your office, have an anniversary coming up, need a birthday present or just want to surprise someone special, then now is the time to do it. We will even package it beautifully and mail it to the lucky recipient. How many would you like, and whom should I say it is for? Would you like a card to fill out or shall I fill it out for you? I would be happy to have them delivered to your room for your convenience."
There should always be gift card signage placed around the spa or fitness facility. This can make it simple for staff to reference, and encourage guests to inquire. Most importantly, include a deadline on all marketing pieces to encourage a sense of urgency so that guests take action on the offer available.
Q: How does gratuity work on a gift card?
A: Remember that most people purchasing a gift card do not want the recipient to have to pay for gratuity, and so gratuity should be included in the gift card as often as possible. It should be clarified with the purchaser to be certain.
Q: What if I have not thought about how to package my gift cards?
A: It is always best to go with neutral packaging that reflects the branding of the facility and is void of any gender or religious affiliation. For example:
• If the facility is a luxury spa, consider a fancy box tied with ribbon, placed in a tissue-filled, branded bag.
• If the facility is environmentally conscious, create a biodegradable or plantable envelope for the gift card.
• If the facility is strapped because of a lean margin, consider ordering simple, folded cards that can hold a gift certificate.
If possible, it is recommended a business card sized promotional piece be included to offer recipients suggestions on how to redeem their gift card, and can also be a great way to advertise any upcoming services, classes, challenges or new membership pricing.
Q: Should I offer shipping?
A: It is recommended shipping is charged for and only offered complimentary when a minimum purchase is reached. This will encourage guests to spend more. Keep in mind that forms will need to be created to capture all of the recipients' shipping and contact information. Adding on a signature line may be necessary when a guest is paying for the shipping out of their own pocket. Always be careful with the shipping costs as they can quickly eat up revenue if certain priority shipping options are used.
Hopefully this guide will assist you in capturing your guests from this past year's heavy gift card sales season while ensuring revenues are maximized. Additionally, I hope that this provides you with an outline that proves useful when planning for all the gift card seasons to come throughout this year.
Happy selling, and remember that when you come to a crossroads in your operations and feel that some advice or guidance is needed, contact WTS International as we strive to ensure all clients are kept informed and successful in their ventures.